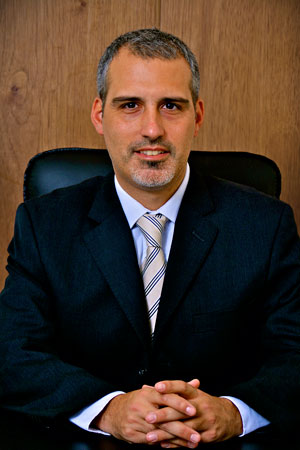 Ophthalmologist
Dr. Mariano Martín Negri was born in Buenos Aires city, Argentina, in 1970. He graduated as a physician at the Buenos Aires University in 1997. From 1997 to 2000, he completed his residency specializing in ophthalmology at the Dr. Pedro Lagleyze Ophthalmology Hospital, and he became a certified specialist ophthalmologist.
Since then, he has been part of the medical staff of the hospital as a permanent ophthalmologist. Besides, he works for different institutions:
Surgeon Ophthalmologist at the Centro Oftalmológico de Diagnóstico (Ophthalmology Center for Diagnosis).
Ophthalmologist trained and authorized to obtain eye tissue and make corneal transplants for the Centro Único Coordinador de Ablación e Implante de la Provincia de Buenos Aires (Unique Coordinating Center of Ablation and Implants from the Buenos Aires Province) in 2000.
Surgeon Ophthalmologist from the "Cornea and Sclera Transplant Team", INCUCAI, No. 167, (COD).
Eye Echographer certified by the Sociedad Argentina de Ecografía y Ultrasonografía (Argentine Society of Echography and Ultrasonography) in 2001. Furthermore, the Ministry of Health of the Argentine Republic has given him individual authorization to use laser equipment.
Ask a question
Read complete C.V.